[rev_slider alias="slider-2″][/rev_slider]
Plumbing Repair Services

Electrical Install Services

Interior Painting Projects

Home Repair Services

Property Renovations

Commercial Maintenance
Plumbing
Repair
Services Electrical
Install
Services Handyman
Repair
Services Interior
Painting
Projects Property
Renovations Commercial
Maintenance Drain
Cleaning
Services
Looking for professional plumbing repair, handyman or property renovation services for your home or business?
We are a locally-owned plumbing and handyman repair and maintenance company. Our services range from faucet installs to complete bathroom or kitchen renovations.
Call us to book your free estimate today!
Serving the following areas:

Lower Bucks County, PA
Central Bucks County, PA
Eastern Montgomery County, PA
Northeast Philadelphia, PA
All of Mercer County, NJ
North/West Burlington County, NJ
Professional Handyman, Plumbing Repair and Maintenance Services Company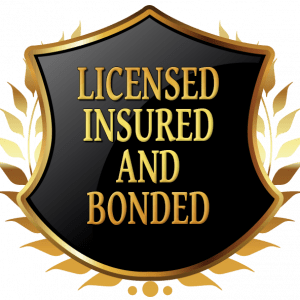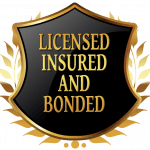 Handy Professional Services
Sooner or later, we all run into repairs or maintenance that require time we don't have or experience we lack. That's OK! Some projects are better off left to professionals. Call us today and we'll be glad to assist with your project – big or small!

Bathroom Remodeling Services
Looking to freshen up your bathroom? Property Handy Pro can help you with this project. Contact us today and we'll be glad to discuss options with you.

Need to hang a new ceiling fan? Install outdoor lighting or connect a new dryer? Call a Property Handy Professional; we would be delighted to assist you and ensure our customers are taken care of.

We deliver an all-encompassing approach to managing your commercial property. This division of Property Handy Pro specializes in commercial property maintenance. Our services go beyond the call of duty as we strive to provide excellent care and safekeeping for your commercial property and tenants.
The last thing you want to deal with yourself is a plumbing issue. Luckily, it's the last thing you have to worry about! Plumbing is our specialty. We pride ourselves on the ability to fix your general plumbing needs with the utmost professionalism.

Whether it's an unfortunate leak or a devastating storm, Property Handy Pro has the experience in getting your home or business back in order. From removal of water damaged areas to drying and rebuilding, we are your one-stop solution. We will provide personal support and will work with you to make the unfortunate circumstances bearable.
Professional Handyman, Plumbing & Drain Cleaning Services
Tired of calling multiple contractors and repair specialists to take care of your home or business repair needs? Our professional services are your solution!
Expert Plumber for All Your Home's Plumbing Needs
The Property Plumbers™ prides itself on offering exceptional, cost-effective solutions with even the toughest plumbing concerns. Our Bucks County plumbers have many years of experience, are proficient with all aspects of plumbing components, and offer precise, upfront pricing with no hidden fees. We'll treat your home with the same care you would expect and will keep you informed and comfortable throughout the project.
We offer both scheduled and emergency plumbing service in the Bucks area and can handle it all such as:
Sump Pumps
Kitchen Plumbing
Bathroom Plumbing
Basement Plumbing
Laundry Room Plumbing
Hot Water Heaters
Sewer Repairs
Drain Cleaning
And Much More!
Quality Handyman for All Your Home's Repair Needs
Property Handy Pro™ provides a wide range of Handyman Repair Services to homeowners and small businesses in the Bucks County, PA and Mercer County, NJ areas. Hiring our handyman services to complete troublesome home repairs and maintenance needs will save you time and money, and more importantly, it'll save most residents from hours of needless stress.
Our Handymen have years of experience in the interior home repairs, home remodel and improvement industry, and can meet and exceed the needs of your project, whether it's a kitchen or bathroom remodel, vinyl flooring install, or interior painting project. Our Handyman Services can spare you the hours you may have spent straining over the repairs or maintenance your home needs.
Address: 13 Summit Square Ctr, Suite 422 Langhorne, PA 19047
LICENSED CONTRACTOR:
PA HIC: 163512
NJ HIC: 13vh11456400